- LE POIRE-SUR-VIE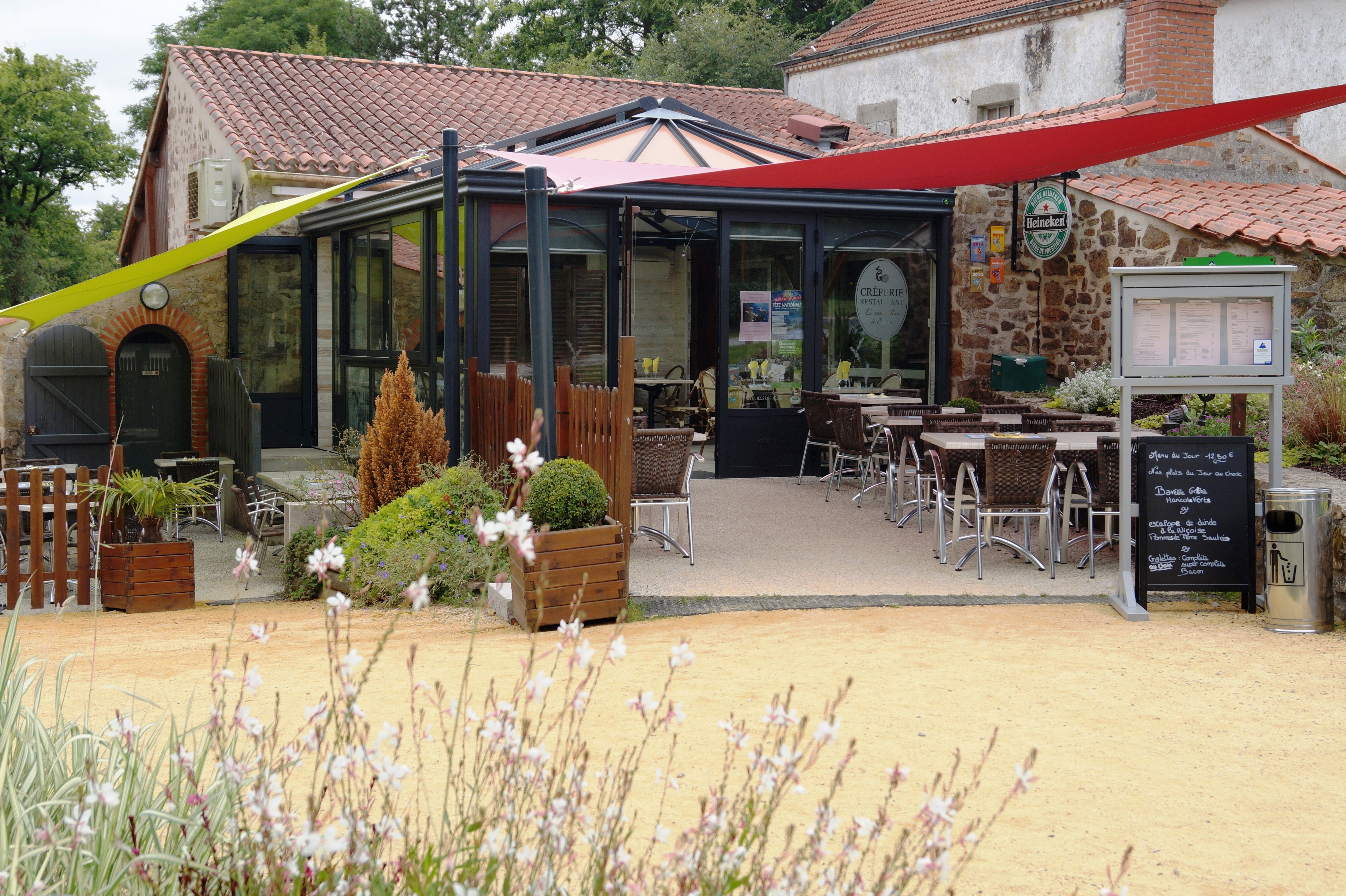 Restaurant featuring traditional cuisine, in the heart of the Vendée, in the town of Poiré-sur-Vie, in a lush green setting.
Notre salle de restaurant, nos terrasses, notre véranda, vous offrent une vue sur le paysage.
Découvrez nos spécialités : galettes et crêpes (farine du Moulin) et produits du terroir.

+Periods and opening hours
+From 2 June to 30 June 2020
| | Morning | Afternoon |
| --- | --- | --- |
| Monday | 12:00 - 14:00 | - |
| Tuesday | 12:00 - 14:00 | - |
| Wednesday | 12:00 - 14:00 | - |
| Thursday | 12:00 - 14:00 | - |
| Friday | 12:00 - 14:00 | 19:00 - 22:00 |
| Saturday | 12:00 - 14:00 | 19:00 - 22:00 |
+From 1 July to 31 August 2020
Morning
Afternoon
Thursday
12:00 - 14:00
-
Friday
12:00 - 14:00
19:00 - 22:00
Saturday
12:00 - 14:00
19:00 - 22:00
Ouvert du jeudi au samedi
+From 1 September to 31 January 2021
| | Morning | Afternoon |
| --- | --- | --- |
| Monday | 12:00 - 14:00 | - |
| Tuesday | 12:00 - 14:00 | - |
| Wednesday | 12:00 - 14:00 | - |
| Thursday | 12:00 - 14:00 | - |
| Friday | 12:00 - 14:00 | 19:00 - 22:00 |
| Saturday | 12:00 - 14:00 | 19:00 - 22:00 |
+From 1 September to 31 January 2021
| | Morning | Afternoon |
| --- | --- | --- |
| Monday | 12:00 - 14:00 | - |
| Tuesday | 12:00 - 14:00 | - |
| Wednesday | 12:00 - 14:00 | - |
| Thursday | 12:00 - 14:00 | - |
| Friday | 12:00 - 14:00 | 19:00 - 22:00 |
| Saturday | 12:00 - 14:00 | 19:00 - 22:00 |
Back to results
CONTACT
LE MOULIN A ELISE
Rue du moulin à Elise
85170 LE POIRE-SUR-VIE
Phone : 02 51 06 42 86
Fax : 02 51 42 48 56
Go to website