- BREM-SUR-MER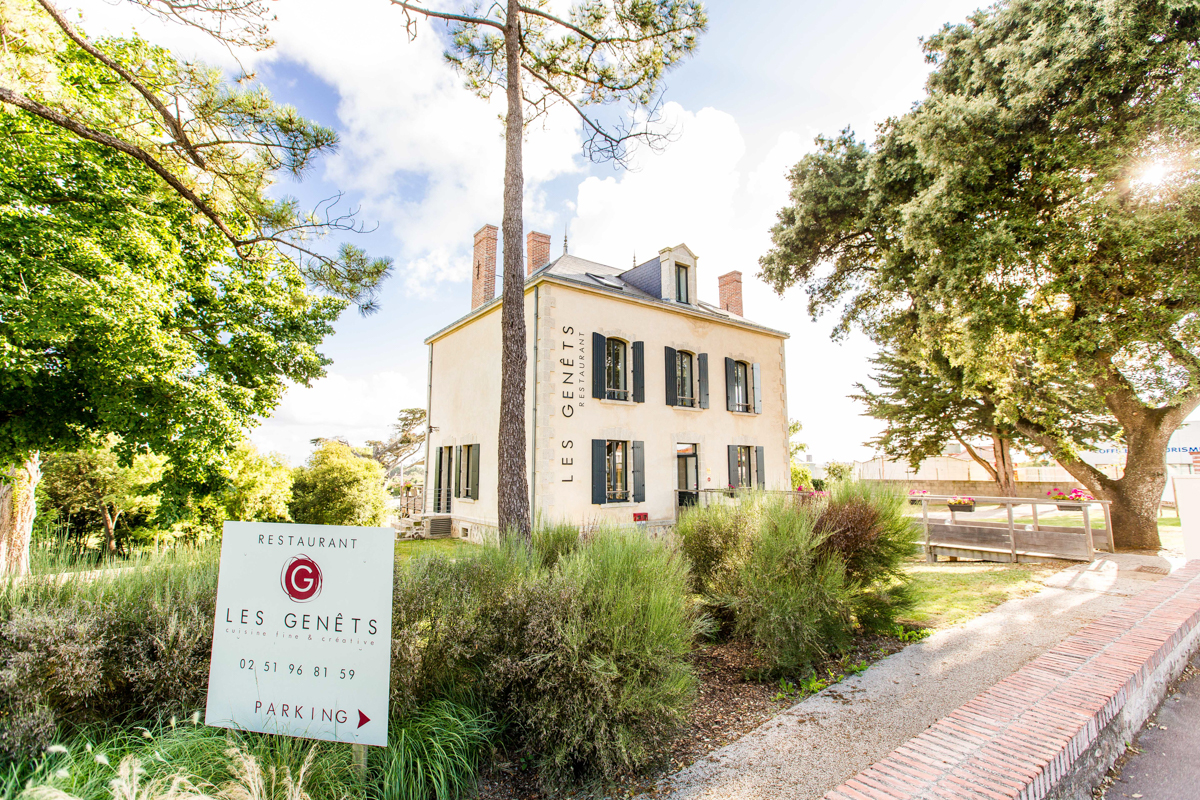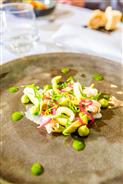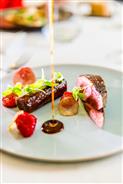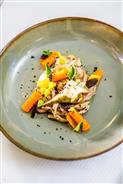 One Michelin star restaurant in the beautiful Les Genêts's park. Nicolas Coutand, the chef, and his wife Amelie, welcome you all year.
EN PÉRIODE DE CONFINEMENT, CE RESTAURANT PROPOSE DES PLATS À EMPORTER ET/OU LA LIVRAISON À DOMICILE

Idéalement situé entre les Sables d'Olonne et St Gilles Croix de Vie, Amélie et Nicolas Coutand vous accueillent dans leur restaurant gastronomique. Cette ancienne maison de maître, entièrement rénovée, accueille 2 salles aux ambiances différentes et une salle à l'atmosphère intimiste réservée aux séminaires ou repas de famille.
Le jeune chef Nicolas Coutand propose une cuisine bistronomique pour les déjeuners et gastronomique pour les dîners.
Situé dans le parc des Genêts.

Ouvert toute l'année.
Fermeture en saison : lundi.
Fermeture hors saison : dimanche soir, lundi et mardi.

INFORMATION COVID-19:
Nous renouvelons les plats à emporter !
Vente de plats à emporter tous les week-ends: un plat de viande ou de poisson et un dessert à base de produits frais et de saison.

Les commandes seront à retirer au restaurant Le Cellier à Bretignolles sur Mer le Vendredi de 19h à 21h et au restaurant Les Genêts à Brem sur Mer le samedi et le dimanche de 12h à 13h15.

Les commandes s'effectuent du mercredi au vendredi jusqu'à 12h par téléphone au 02.51.96.81.59 ou par mail:info@restaurant-les-genets.fr en précisant votre nom et le nombre de portions.

+Services
- Seminars
- Terrace
- Catering
- Wifi access
+Prices
| | Minimum | Maximum |
| --- | --- | --- |
| Adult menu (lunch on workdays) | 24,00 € | - |
| Children's menu | 16,00 € | - |
+Periods and opening hours
Back to results
CONTACT
RESTAURANT LES GENETS - GASTRONOMIC RESTAURANT
21 bis rue de l'Océan
85470 BREM-SUR-MER
Phone : 02 51 96 81 59
Send an e-mail
Go to website