- BREM-SUR-MER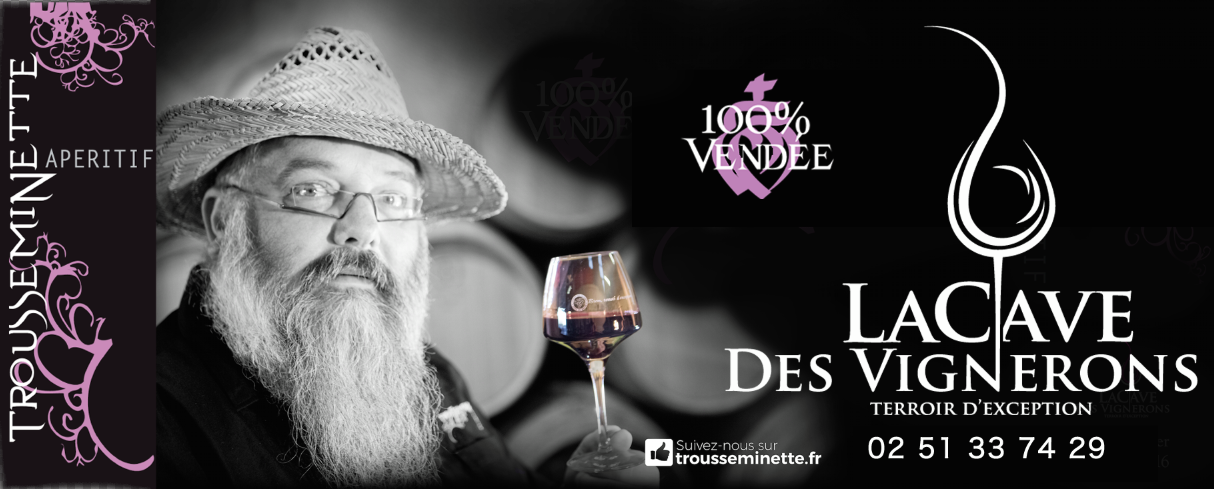 The TROUSSEMINETTE is the Vendée aperitif, the fruit of the happy marriage of Brem wine, brandy wine, black spines of Brem and sugar.
From a rigorous selection and a recipe handed down from father to son since 1793, TROUSSEMINETTE will transport you to the heart of the Vendée where pleasure of the table and good living make this country an exceptional terroir.
It will put sun and good mood in your meetings with friends and family.La TROUSSEMINETTE is a pure local product and artisanal 100% Vendéen, respecting the cycle of nature.
+Periods and opening hours
+From 1 January to 30 June 2020
| | Morning | Afternoon |
| --- | --- | --- |
| Tuesday | 10:00 - 13:00 | 16:00 - 19:00 |
| Wednesday | 10:00 - 13:00 | 16:00 - 19:00 |
| Thursday | 10:00 - 13:00 | 16:00 - 19:00 |
| Friday | 10:00 - 13:00 | 16:00 - 19:00 |
| Saturday | 10:00 - 13:00 | 16:00 - 19:00 |
| Sunday | 10:00 - 13:00 | - |
+From 1 July to 31 August 2019
+From 1 September to 31 December 2019
| | Morning | Afternoon |
| --- | --- | --- |
| Tuesday | 10:00 - 13:00 | 16:00 - 19:00 |
| Wednesday | 10:00 - 13:00 | 16:00 - 19:00 |
| Thursday | 10:00 - 13:00 | 16:00 - 19:00 |
| Friday | 10:00 - 13:00 | 16:00 - 19:00 |
| Saturday | 10:00 - 13:00 | 16:00 - 19:00 |
| Sunday | 10:00 - 13:00 | - |
Back to results
CONTACT
TROUSSEMINETTE - LA CAVE DES VIGNERONS
32 Rue des Onizières
85470 BREM-SUR-MER
Phone : 02 51 33 74 29
Cell-Phone : 06 14 21 79 16
Send an e-mail
Go to website