- BRETIGNOLLES-SUR-MER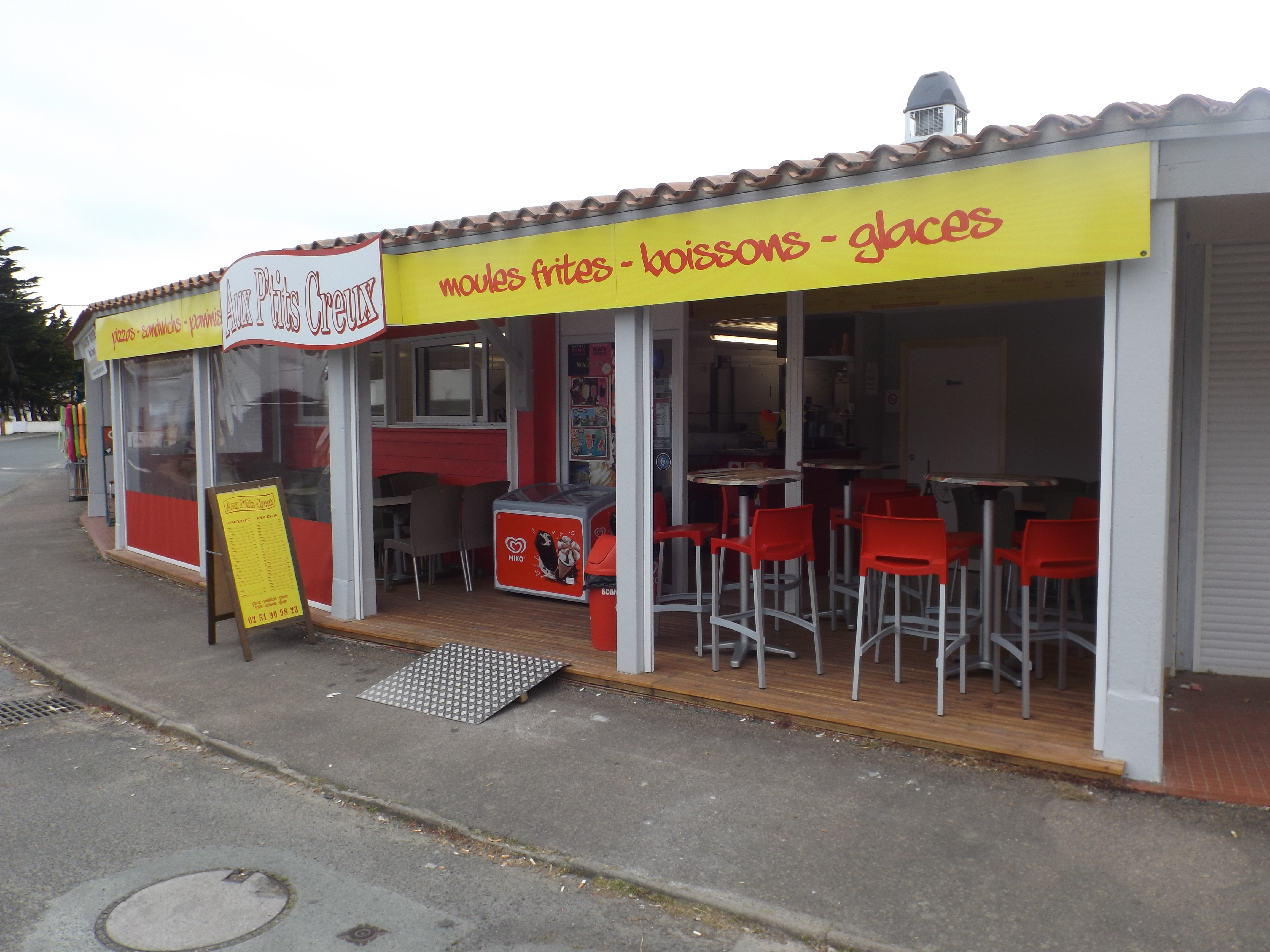 Restauration rapide AUX P'TITS CREUX à Brétignolles-sur-mer
Restauration rapide au centre commercial d'une résidence de vacances, vous propose pizzas, paninis, frites, boissons et glaces italiennes à emporter ou sur place. Terrasse couverte (20 places assises). Ouvert de mars à octobre. Tickets restaurants et chèques vacances acceptés.
+Periods and opening hours
+From 1 March to 31 October 2021
fermé du lundi au mercredi en mars et octobre, le lundi d'avril à juin et le lundi, mardi en septembre.
de mars à fin octobre
Back to results
CONTACT
RESTAURANT AUX P'TITS CREUX
24 rue du Corque
Les Fermes Marines
85470 BRETIGNOLLES-SUR-MER
Phone : 02 51 90 98 23
Send an e-mail