- LA BARRE-DE-MONTS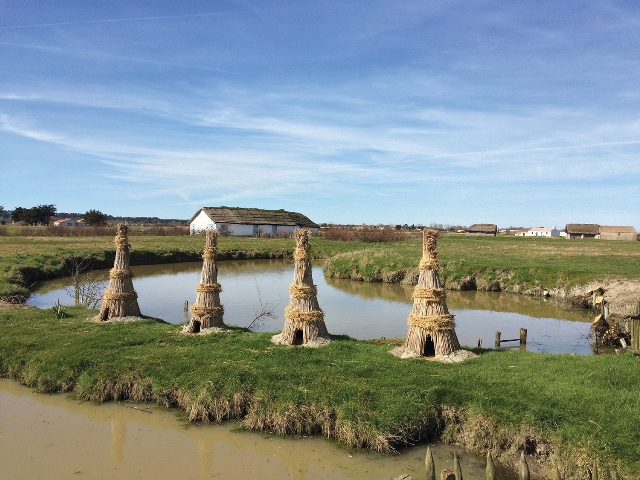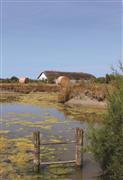 It is possible for us to welcome you in English. You will find our brochure at the entrance of the museum.
A full-immersion at the heart of the Breton Marsh in Vendée.
The 1 kilometer outside path and the 800 m² indoor exhibitions present you the marshland and its heritage.
+Periods and opening hours
+From 9 February to 31 March 2019
| | Morning | Afternoon |
| --- | --- | --- |
| Tuesday | - | 14:00 - 18:30 |
| Wednesday | - | 14:00 - 18:30 |
| Thursday | - | 14:00 - 18:30 |
| Friday | - | 14:00 - 18:30 |
| Saturday | - | 14:00 - 18:30 |
| Sunday | - | 14:00 - 18:30 |
+From 1 April to 30 June 2019
| | Morning | Afternoon |
| --- | --- | --- |
| Tuesday | 10:00 | 19:00 |
| Wednesday | 10:00 | 19:00 |
| Thursday | 10:00 | 19:00 |
| Friday | 10:00 | 19:00 |
| Saturday | - | 14:00 - 19:00 |
| Sunday | - | 14:00 - 19:00 |
+From 22 April to 22 April 2019
+From 10 June to 10 June 2019
+From 1 July to 1 September 2019
| | Morning | Afternoon |
| --- | --- | --- |
| Monday | 10:00 | 19:00 |
| Tuesday | 10:00 | 19:00 |
| Wednesday | 10:00 | 19:00 |
| Thursday | 10:00 | 19:00 |
| Friday | 10:00 | 19:00 |
| Saturday | - | 14:00 - 19:00 |
| Sunday | - | 14:00 - 19:00 |
+From 2 September to 29 September 2019
| | Morning | Afternoon |
| --- | --- | --- |
| Tuesday | 10:00 | 19:00 |
| Wednesday | 10:00 | 19:00 |
| Thursday | 10:00 | 19:00 |
| Friday | 10:00 | 19:00 |
| Saturday | - | 14:00 - 19:00 |
| Sunday | - | 14:00 - 19:00 |
+From 30 September to 3 November 2019
| | Morning | Afternoon |
| --- | --- | --- |
| Tuesday | - | 14:00 - 18:30 |
| Wednesday | - | 14:00 - 18:30 |
| Thursday | - | 14:00 - 18:30 |
| Friday | - | 14:00 - 18:30 |
| Saturday | - | 14:00 - 18:30 |
| Sunday | - | 14:00 - 18:30 |
Back to results