- NESMY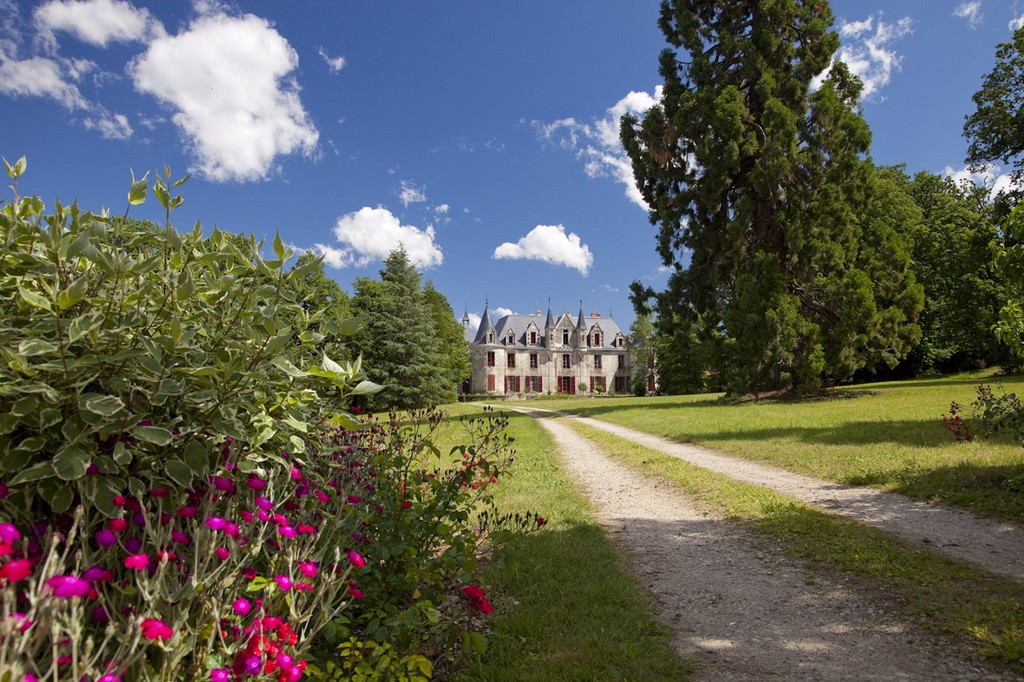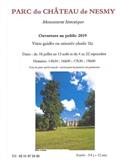 The Park of the Château de Nesmy has been open to the public since summer 2016.
OUVERTURE DU PARC

Mardi 21 juillet au mercredi 26 août
Dimanche 13 septembre au dimanche 20 septembre
Ainsi que pour Les Journées Européennes du Patrimoine les 19 et 20 septembre.

Le parc du château de Nesmy, site protégé au titre des Monuments Historiques, vous accueille lors de visites guidées proposées aux dates d'ouvertures de 14h30 à 20h30, tarif 5€.

Ce parc, de 47 ha, a été dessiné en 1842 par André Leroy, paysagiste angevin, sur les vestiges d'un domaine du XIe siècle. Il comporte un ensemble hydraulique de 5 étangs, attribué aux frères Bühler.

Il est entouré d'une ceinture d'arbres d'essences précieuses, et forme un ensemble cohérent et original, caractéristique des parcs paysagers du XIXe siècle.

Le parc accueille également les associations et groupe sur demande.

+Prices
| | Minimum | Maximum | Précisions tarifaires |
| --- | --- | --- | --- |
+Periods and opening hours
+From 21 July to 26 August 2020
+From 13 September to 20 September 2020
Back to results
CONTACT
PARC DU CHÂTEAU DE NESMY
10 route de La Roche
85310 NESMY
Phone : 02 51 07 35 03