- LA ROCHE-SUR-YON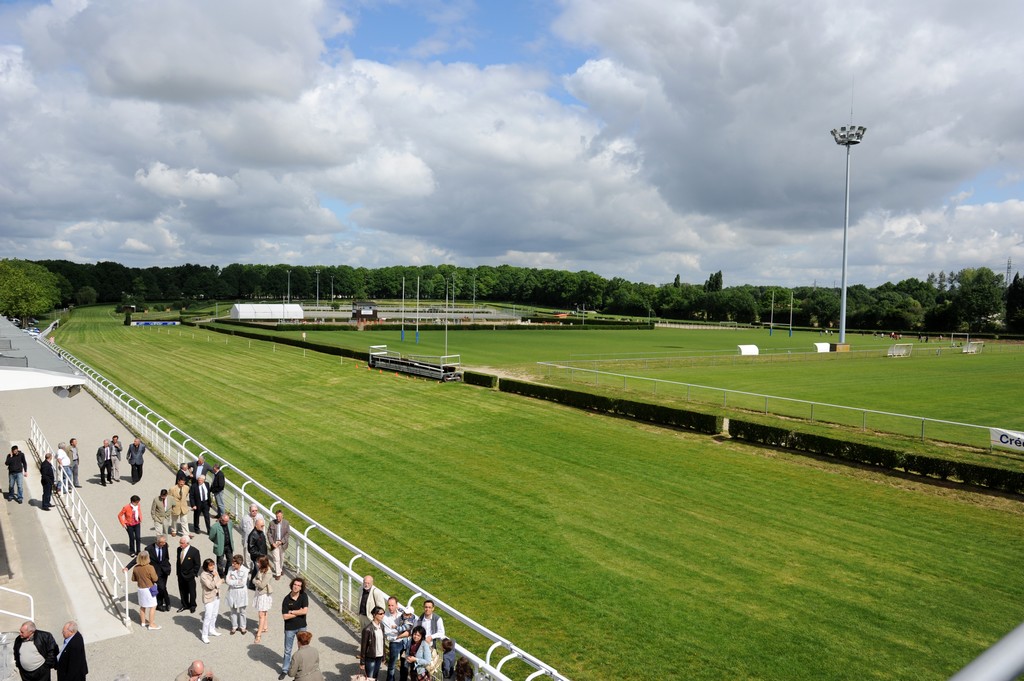 The 50 acre race course at La Roche-sur-Yon is set in the woods of the north side of the town and forms part of the Terres Noires sports complex, not far from the national stud-farm.
Créé en 1863, avec ses infrastructures fonctionnelles, il offre une excellente visibilité sur les pistes. Sa réputation s'est forgée sur un beau parcours de steeple où s'affrontent régulièrement les chevaux de l'Ouest et du Sud-Ouest.

Des améliorations sont en cours notamment la création de 20 box supplémentaires.

Apprécié autant des turfistes que des promeneurs, l'hippodrome des Terres Noires propose cinq réunion par an en mai, juin, septembre et octobre.

+Equipments
- Bar
- Restaurant
- Toilets
+Prices
| | Minimum | Maximum | Précisions tarifaires |
| --- | --- | --- | --- |
+Periods and opening hours
Back to results
CONTACT
HIPPODROME DE LA ROCHE-SUR-YON
Les Terres Noires
85000 LA ROCHE-SUR-YON
Phone : 02 51 36 08 96
Go to website