- SAINT-HILAIRE-DE-RIEZ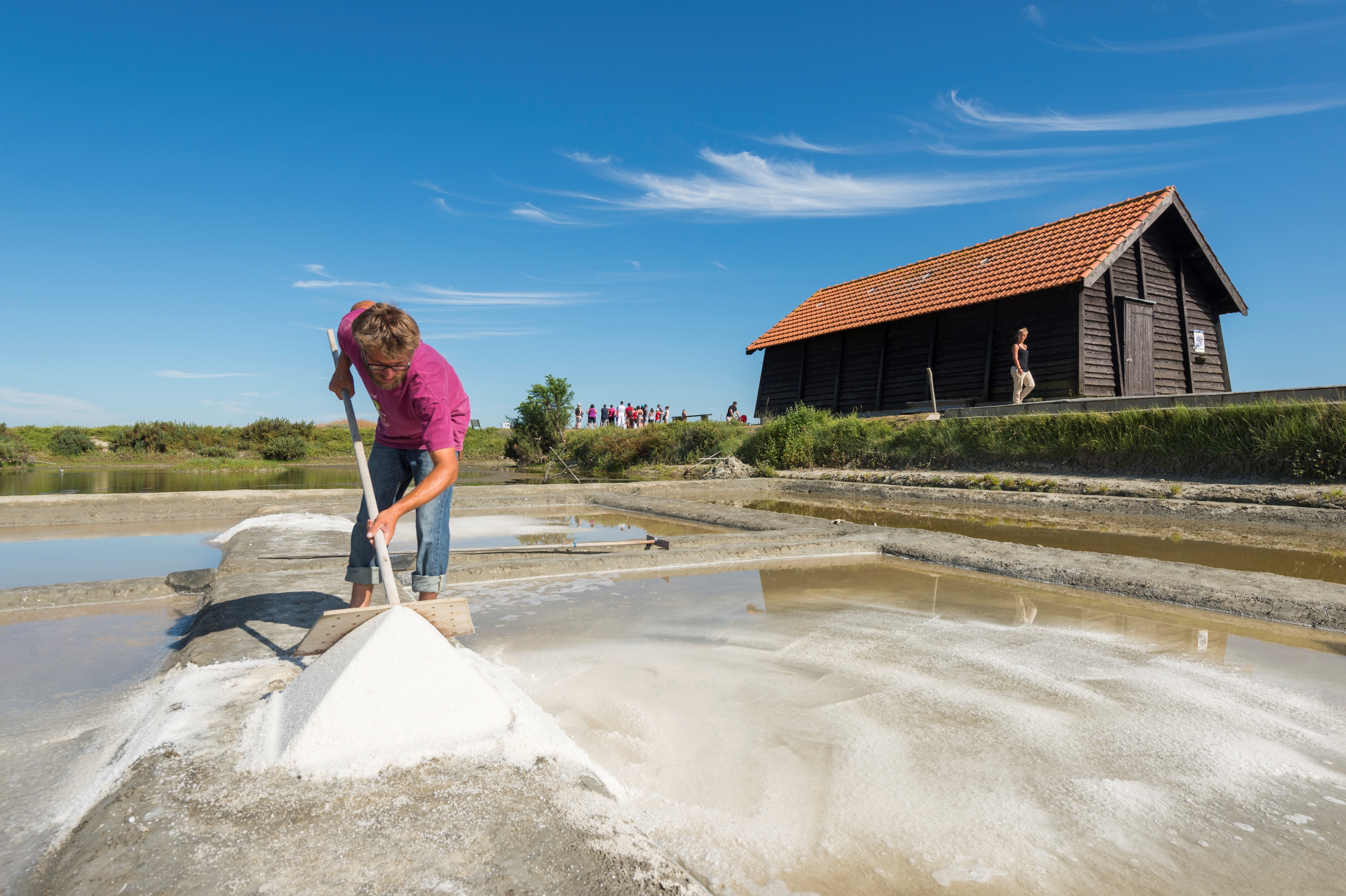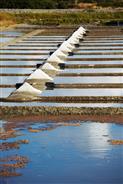 Pénétrez dans l'univers surprenant de la saline, le saunier vous explique les gestes de la récolte du sel.
Les marais salants, façonnés par l'homme dès le VIIème siècle, témoignent de l'intense activité qui régnait il y a peu encore autour de la récolte de « l'or blanc ».
La réhabilitation d'anciens marais salants dans la basse vallée de la Vie, fait revivre l'exploitation du sel depuis les années 1990.

LES MARAIS SALANTS DE LA VIE : une découverte pittoresque au coeur des marais qui vous permet de comprendre le travail du saunier et d'admirer les gestes traditionnels qu'il réalise au quotidien.
La faune et la flore de ce territoire naturel fait de terre et d'eau vous sont également présentées lors de votre visite qui s'achève, si vous le souhaitez, par une savoureuse dégustation du sel de Vie.



INFORMATION COVID-19
Réouverture le 1er juillet 2020.
Visites guidées sur réservations uniquement - pas de visites libres.

Mesures sanitaires :
- Nombre de visiteurs en simultané sur le site limité en fonction des recommandations gouvernementales : visites guidées uniquement et sur réservation.
- Port du maque obligatoire pour les adultes et enfants à partir de 11 ans, fortement recommandé pour les enfants de moins de 11 ans.
- Respect des gestes barrière et de la distanciation physique.
- Mise en place d'une vitre plexiglass à la billetterie et port du masque par les agents de billetterie.
- Désinfection quotidienne des locaux.
- Bâtiment d'exposition (la Salorge) non accessible au public (impossibilité de respecter la distanciation physique).
- Favoriser les règlements par cartes bancaires et sans contact.
+Prices
| | Minimum | Maximum | Précisions tarifaires |
| --- | --- | --- | --- |
| Children's price | 3,50 € | - | 6 à 18 ans. |
| Discounted rate | 4,50 € | - | Pass Avantage 2020 - Valable pour 2 adultes sur présentation du Pass. |
| Full adult price | 5,50 € | - | - |
+Periods and opening hours
+From 1 July to 31 August 2020
Lundi au Vendredi : 10h30-12h30 - 14h30-18h30. Samedi et dimanche : 14h30-18h30.
+From 1 September to 30 September 2020
Mardi au dimanche : 14h30-18h30.
Book online
Back to results
CONTACT