- RIVES DE L'YON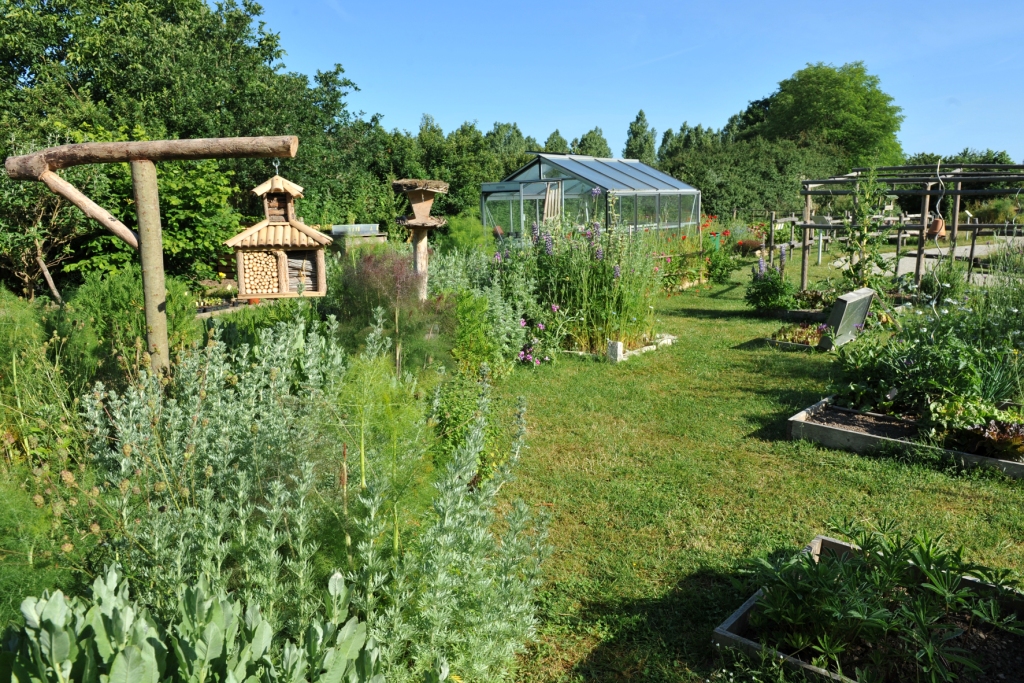 Discover the natural gardens of the Dragonfly Centre: regularly laid-out kitchen garden, orchard, hedgerows, pond, fields of wild flowers, etc.
OUVERTURE LE 06 JUILLET

Le visiteur découvrira un jardin naturel avec ses prairies fleuries et ses mares où il pourra observer en saison le ballet des libellules.

C'est aussi un lieu de découverte des techniques de culture et des aménagements simples à réaliser chez soi en faveur de la biodiversité.

A proximité, la vallée de l'Yon ondule et s'offre à vous grâce à son réseau d'une trentaine de sentiers de randonnées.

Sa visite est comprise dans le prix d'entrée de la Maison des libellules. Il n'est donc pas ouvert toute l'année mais uniquement durant les périodes d'ouverture de la Maison des libellules.
+Equipments
- Picnic area
- Projection room
- Equipped conference room
+Prices
| | Minimum | Maximum | Précisions tarifaires |
| --- | --- | --- | --- |
+Periods and opening hours
+From 6 July to 30 August 2020
| | Morning | Afternoon |
| --- | --- | --- |
| Monday | 10:00 | 18:00 |
| Tuesday | 10:00 | 18:00 |
| Wednesday | 10:00 | 18:00 |
| Thursday | 10:00 | 18:00 |
| Friday | 10:00 | 18:00 |
Back to results
CONTACT
JARDIN AU NATUREL DE LA MAISON DES LIBELLULES