- NOTRE-DAME-DE-MONTS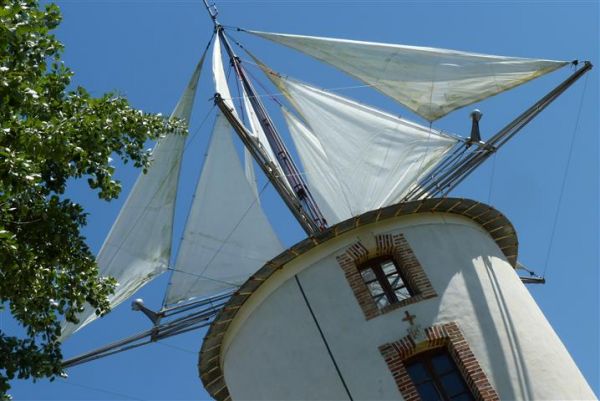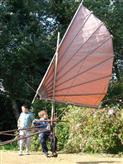 Venez prendre l'air !
At the foot of a transformed mill with sails lies a garden that offers visitors artistic fun and a pleasant informative stroll.
Lively sculptures, wind games, wind tunnels and chimes combine to indicate the strength and direction of the wind. The environment is geared to show how important and fascinating the wind can be.

At the heart of the village of Notre Dame de Monts, on the dune overlooking the Atlantic Ocean, stands a wind tower topped by a strange sail.

+Equipments
- Equipped conference room
+Prices
| | Minimum | Maximum | Précisions tarifaires |
| --- | --- | --- | --- |
+Periods and opening hours
+From 1 July to 31 August 2019
| | Morning | Afternoon |
| --- | --- | --- |
| Tuesday | 10:00 | 19:00 |
| Wednesday | 10:00 | 19:00 |
| Thursday | 10:00 | 19:00 |
| Friday | 10:00 | 19:00 |
| Saturday | - | 14:00 - 19:00 |
| Sunday | - | 14:00 - 19:00 |
+From 1 September to 30 September 2019
+From 19 October to 2 November 2019
+From 1 September to 30 September 2019
+From 19 October to 2 November 2019
Back to results
CONTACT