- RIVES-D'AUTISE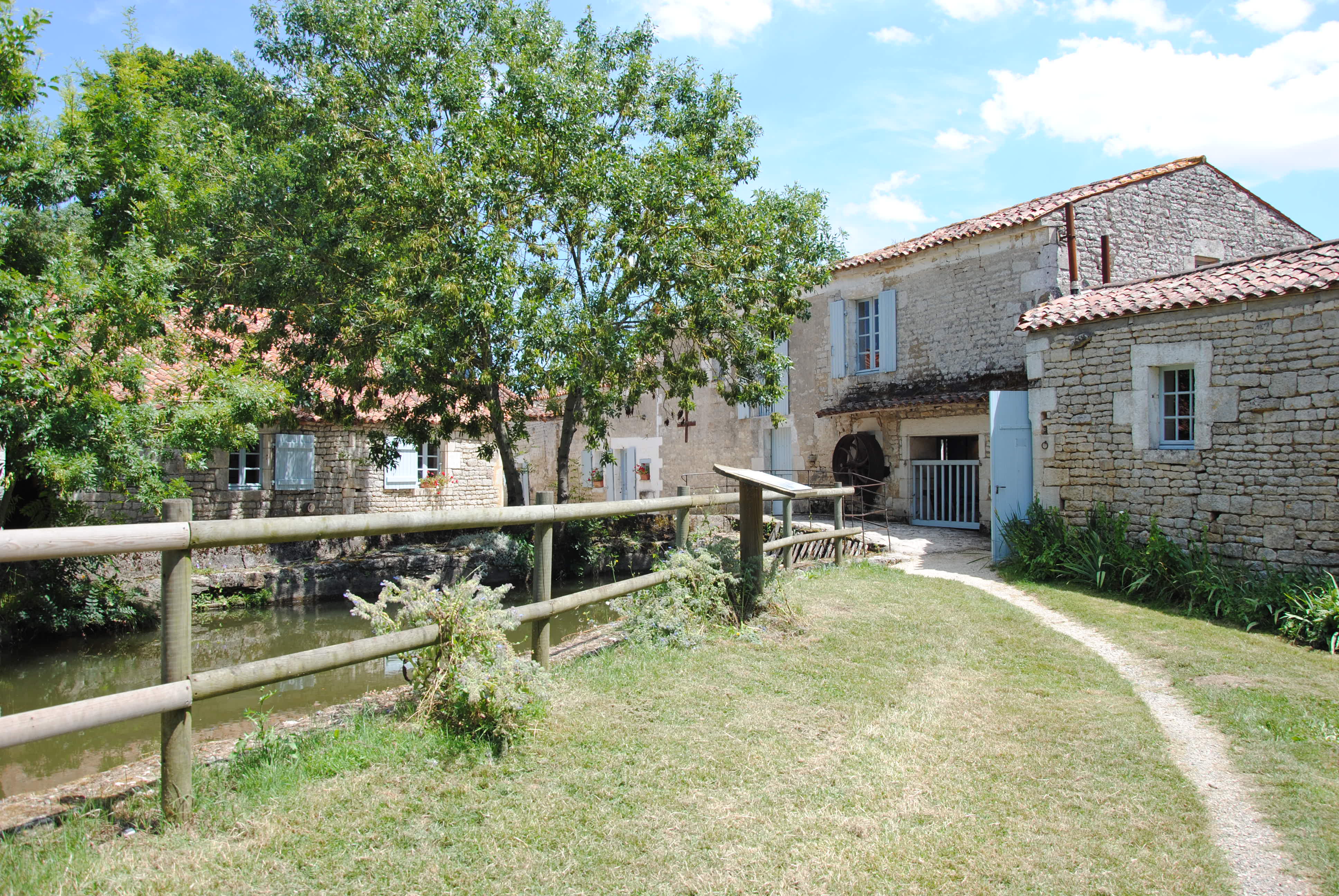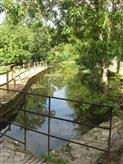 Un site authentique avec son moulin en fonctionnement pour une visite aux saveurs d'antan
La Maison de la Meunerie rouvre ses portes le 2 juin.

INFORMATIONS COVID-19:
Mesures sanitaires:
- Solution hydroalcoolique à l'entrée du magasin
- Nettoyage fréquent des surfaces de contact
- Port du masque obligatoire
- Limitation des visiteurs par espace de visite

/////////////////////////////////////////////////////////////////////////////////////////

En bordure du Marais poitevin, un lien étroit avec la nature

Au cœur de la Petite cité de caractère de Nieul sur l'Autise, à quelques pas de l'Abbaye royale, découvrez le site authentique et bucolique de la Maison de la Meunerie. Partagez son attachement à transmettre et faire connaître l'héritage d'une histoire, celle de la meunerie qui se poursuit encore aujourd'hui, et le témoignage de la vie en
milieu rural au début du XX e siècle.

In Nieul-sur-l'Autise, Petite Cité de caractère, a few steps away from the royal abbey, discover the authentic and bucolic miller's house.
On the edge of the Marais Poitevin, you will benefit from this close link with nature at the Maison de la meunerie.
Here, you will discover his attachment to make known the heritage of the mill and the testimony of rural life at the beginning of the 20 th century in France.

Tous les jours, la Maison de la Meunerie vous invite à suivre son parcours muséographique sous la forme d'une balade. Vous accompagnerez Suzanne, un personnage fictif, à travers les différentes activités qui animaient ce
site. Petits et grands, prendront plaisir à découvrir le bâti de pierre et de roseau, les collections d'objets anciens, les rouages en fonctionnement du moulin ...ou encore à suivre Pompon le chat.

Everyday, la Maison de la Meunerie invites you to follow its museum. You will accompany Suzanne, a fictional character, through the various activities that animated this site. Small and large, will take pleasure in discovering the stone and reed building, the collections of ancient objects, the working cogs of the mill ...or even to follow Pompon, the cat.

Pour une visite amusante et pédagogique avec des enfants, du tout-petits ou plus grands La Maison de la Meunerie propose plusieurs formules.
La visite masquée : deviens un petit animal curieux en réalisant ton masque et en répondant aux question mystères…chat, souris et, nouveauté 2020, la grenouille !
Le livrénigme encore mieux avec les valises 1900 !
La visite connectée 'Baludik' en téléchargeant l'application « Auguste en-quête du moulin »!
Bravo tu as réussi, alors pense à demander ta surprise à l'accueil de la Maison de la Meunerie.

Fun and educational visit with children :
The masked visit: become a curious little animal by realizing your mask and answering the mysteries questions… cat, mouse and the frog!
Livrenaigm even better with the 1900 suitcases!
The connected tour 'Baludik' by downloading the "Auguste en-quête du moulin" app!
Bravo you succeeded, so remember to ask your surprise at the reception !

En accès libre, la boutique de la Maison de la Meunerie se situe dans la grange. Elle offre un large choix d'objets de créateurs, de produits dérivés, un livret dédié à l'histoire et aux collections du site, des livres. Vous y trouverez aussi les farines issues de blé biologique fabriquées dans son moulin à eau, ainsi que des galettes au beurre ou à l'angélique cuisinées avec cette même farine au goût traditionnel.
La Maison de la Meunerie propose aussi de nombreux souvenirs pour ces jeunes visiteurs (jeu en bois, en tissu, zéro déchet…) et de produits 'bien-être'.

The shop of the Maison de la Meunerie offers a wide selection of designer objects, derived products, a booklet dedicated to the history and collections of the site, books. You will also find flour made in its water mill, as well as butter or angelica patties cooked with this same flour with a traditional taste. And many souvenirs for these young visitors (wood, fabric, zero waste…) and "well-being" products !


+Services
- Shop
- Games area
- Wifi access
+Prices
| | Minimum | Maximum | Précisions tarifaires |
| --- | --- | --- | --- |
| Full adult price | 5,00 € | 5,00 € | A partir de 13 ans |
| Discounted rate | 3,50 € | 3,50 € | étudiant, personne en recherche d'emploi, personne handicapée ainsi qu'un accompagnateur par personne sur présentation du billet d'entrée payant de l'Abbaye de Nieul sur l'Autise', de l'Espace de Loisirs du Lac de Chassenon', du Centre Minier |
+Periods and opening hours
+From 2 June to 20 September 2020
Morning
Afternoon
Monday
10:30 - 13:00
14:00 - 18:30
Tuesday
10:30 - 13:00
14:00 - 18:30
Wednesday
10:30 - 13:00
14:00 - 18:30
Thursday
10:30 - 13:00
14:00 - 18:30
Friday
10:30 - 13:00
14:00 - 18:30
Saturday
10:30 - 13:00
14:00 - 18:30
Sunday
10:30 - 13:00
14:00 - 18:30
De 10h30 à 13h et de 14h à 18h30
+From 21 September to 1 November 2020
Book online
Back to results