- MONTREVERD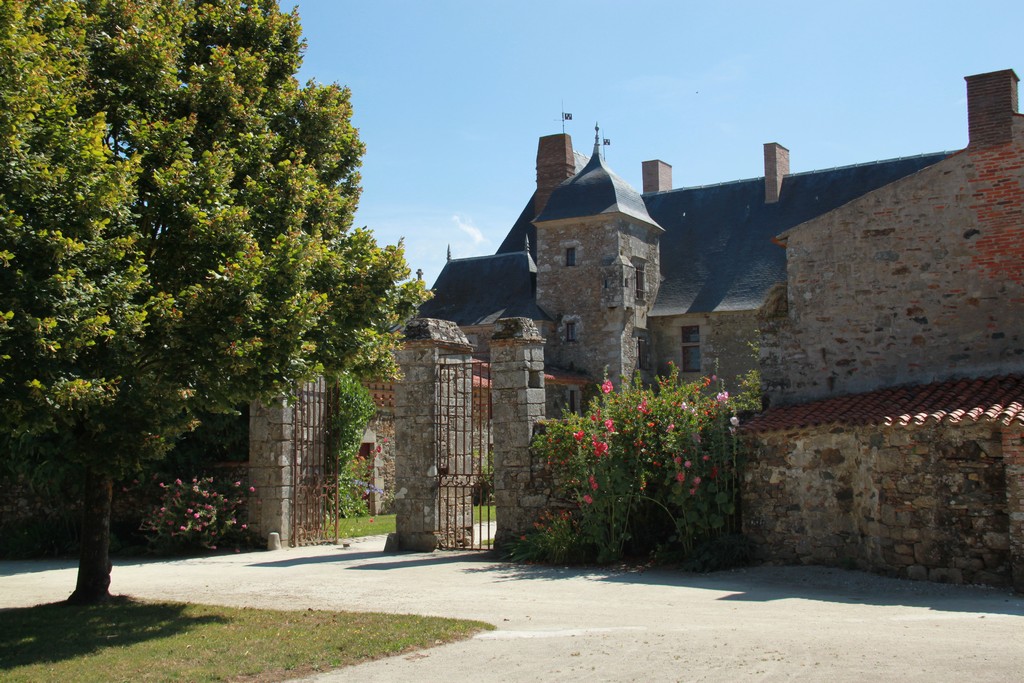 18th-century home in Saint-Sulpice-le-Verdon in Vendée, 20 minutes from La Roche sur Yon. Visit the furnished rooms. Place of arrest of General Charette in 1796. Show trail and French walled garden. 45 minutes from Puy du Fou.
The authentic charm of a house from the historic XVIII century Vendée that still seems inhabitated thanks to its sound effects and unique atmospheric lighting. With its gardens and its parks, the Chabotterie domain, has 48 hectares of discovering awaiting for you.
Giant screens, virtual dialogue: live a unique immersive experience discovering the War of the Vendée.
+Prices
| | Minimum | Maximum | Précisions tarifaires |
| --- | --- | --- | --- |
| Full adult price | 7,00 € | - | - |
| Discounted rate | 3,50 € | - | Children (18-25 year) |
+Periods and opening hours
+From 2 June to 31 August 2020
Morning
Afternoon
Monday
10:00 - 12:30
14:00 - 18:00
Wednesday
10:00 - 12:30
14:00 - 18:00
Thursday
10:00 - 12:30
14:00 - 18:00
Friday
10:00 - 12:30
14:00 - 18:00
Saturday
10:00 - 12:30
14:00 - 18:00
Sunday
10:00 - 12:30
14:00 - 18:00
Tous les jours de 10h à 19h
+From 1 September to 30 September 2020
Morning
Afternoon
Monday
10:00 - 12:30
13:30 - 18:00
Tuesday
10:00 - 12:30
13:30 - 18:00
Wednesday
10:00 - 12:30
13:30 - 18:00
Thursday
10:00 - 12:30
13:30 - 18:00
Friday
10:00 - 12:30
13:30 - 18:00
Saturday
10:00 - 12:30
13:30 - 18:00
Sunday
10:00 - 12:30
13:30 - 18:00
Tous les jours de 10h à 12h30 et de 13h30 à 18h
+From 1 October to 31 March 2021
Morning
Afternoon
Monday
10:00
19:00
Tuesday
10:00
19:00
Wednesday
10:00
19:00
Thursday
10:00
19:00
Friday
10:00
19:00
Saturday
10:00
19:00
Sunday
10:00
19:00
fermé le 25 déce, le 1er janvie et du lundi 6 au 31 janvier
De 10h à 12h30 et de 14h à 18h
Book online
Back to results
CONTACT
LE LOGIS DE LA CHABOTTERIE