- LES BROUZILS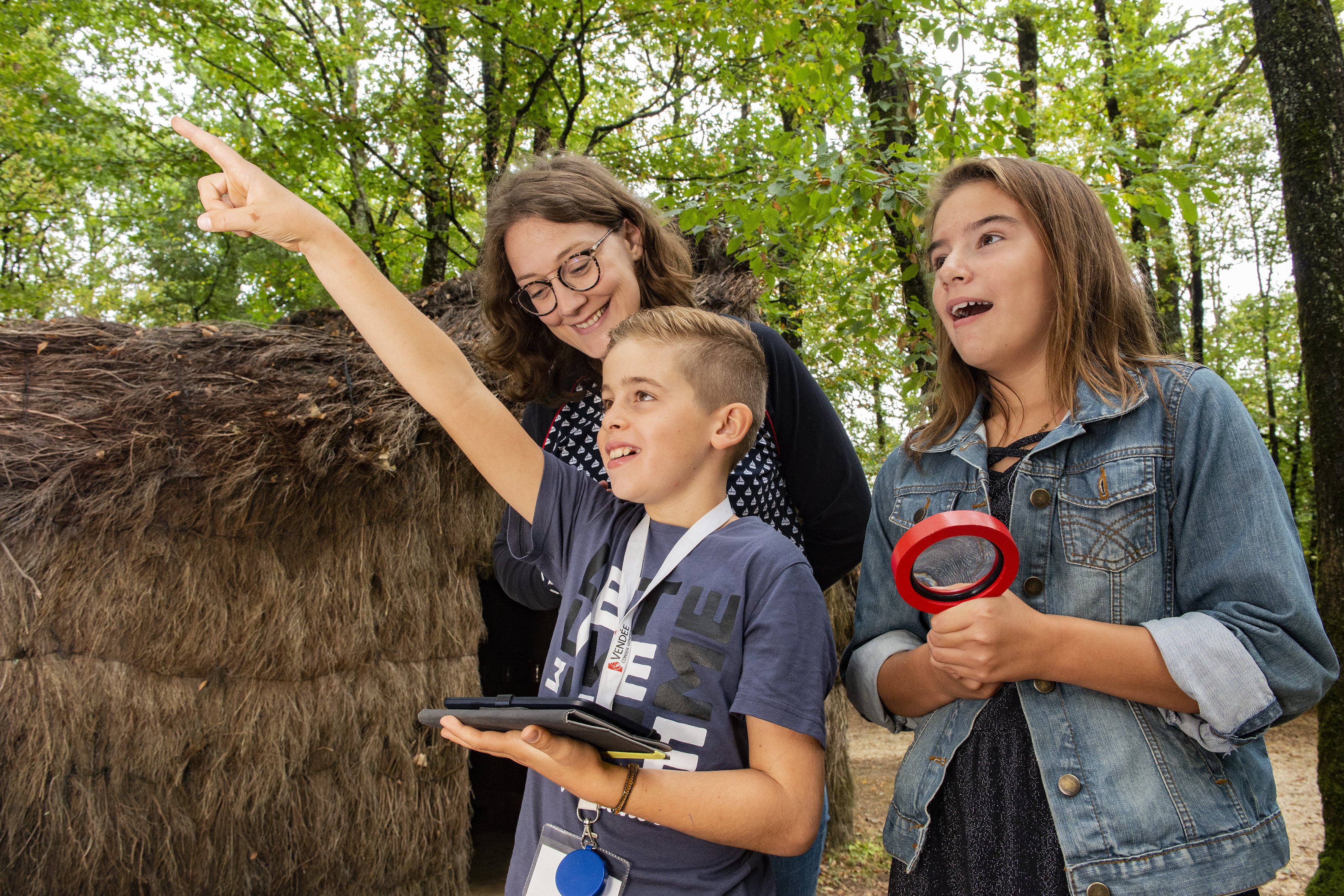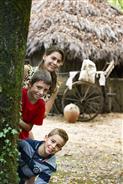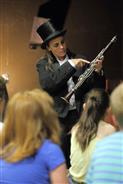 Restored refugees village during the Vendée War, 25 minutes from La Roche sur Yon and 40 minutes from Puy du Fou: promotion of cultural heritage and entertainment around the show "Peter, Parish Captain"
Le village du Refuge de Grasla reconstitue la vie quotidienne de la population locale qui s'est réfugiée dans la forêt pendant la Guerre de Vendée.

Au Refuge de Grasla, participez aux recherches archéologiques animées par un guide-acteur. Dans ce cadre exceptionnel, il vous fera participer à de troublantes recherches. Une activité familiale pour découvrir le site autrement.
Sentier d'interprétation avec support multimédias.
Livret jeu dans le cadre du Club des intrépides : "Mène l'enquête avec l'inspecteur Largas"
+Equipments
- Picnic area
- Bar cafeteria tea room
- Projection room
+Services
- Interactive terminal
- Shop
- Games area
- Wifi access
- Pets allowed
+Prices
| | Minimum | Maximum | Précisions tarifaires |
| --- | --- | --- | --- |
| Full adult price | 8,00 € | - | |
| Children's price | 4,00 € | - | 6 à 14 ans |
| Price for large families | 22,00 € | - | 2 adultes et 2 enfants |
+Periods and opening hours
+From 20 July to 31 July 2020
Morning
Afternoon
Monday
14:00
18:30
Tuesday
14:00
18:30
Wednesday
14:00
18:30
Thursday
14:00
18:30
Friday
14:00
18:30
Saturday
14:00
18:30
Sunday
14:00
18:30
18:30
14:00
+From 1 August to 31 August 2020
Morning
Afternoon
Monday
-
14:00 - 18:30
Tuesday
-
14:00 - 18:30
Wednesday
-
14:00 - 18:30
Thursday
-
14:00 - 18:30
Friday
-
14:00 - 18:30
Saturday
-
14:00 - 18:30
Sunday
-
14:00 - 18:30
18:30
14:00
+From 1 September to 27 September 2020
| | Morning | Afternoon |
| --- | --- | --- |
| Wednesday | 14:00 - 18:30 | - |
| Sunday | 14:00 - 18:30 | - |
+From 18 October to 31 October 2020
Back to results