- CHATEAU-D'OLONNE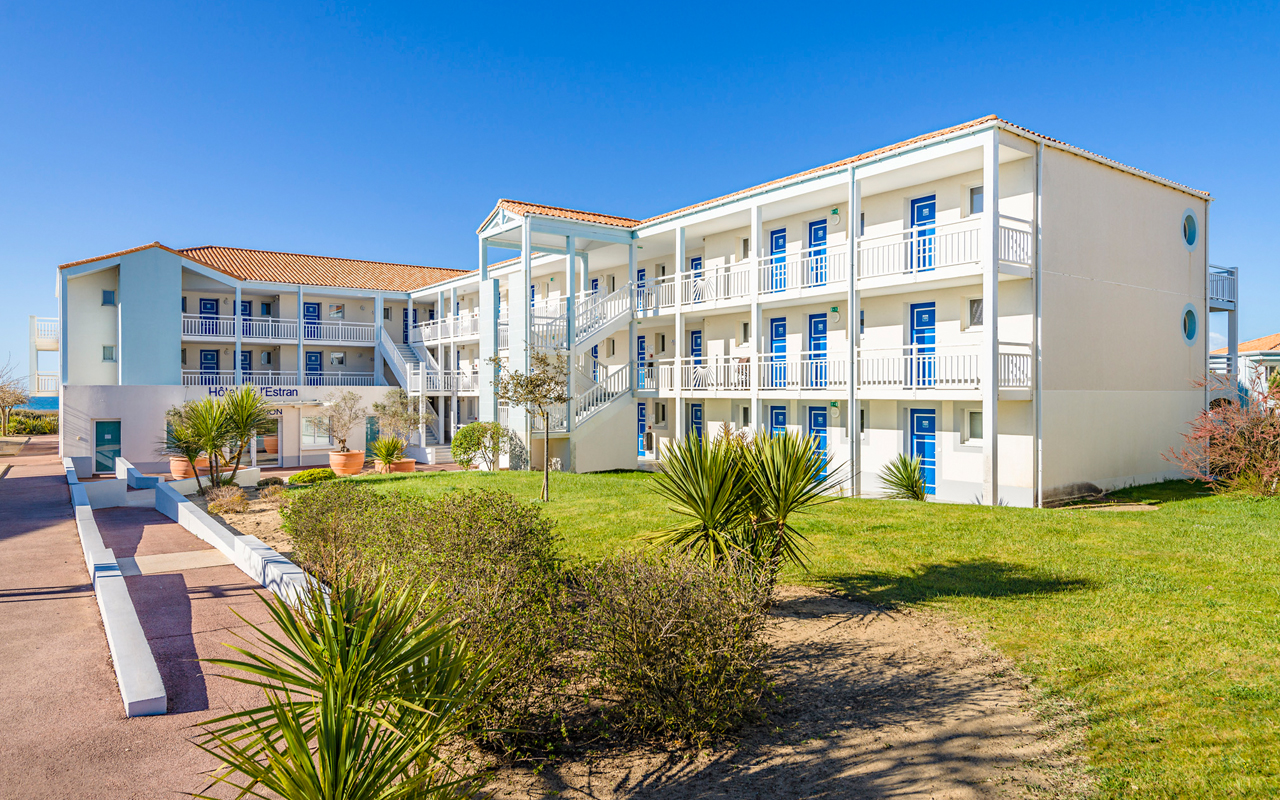 Apartments spread over a group of small 2-storey residences (without lift)and one 3-storey residence (with lift)located in Chateau d'Olonne, in the Puits d'Enfer area, overlooking the ocean.
200m from the nearest shops (2km from a shopping mall), 1.5km from the Tanchet beach and 4km from Les Sable d'Olonne and its large beach.
There is a cycling path running along the coast and the residence leading directly to Les Sables d'Olonne resort centre (all amenities).
+Equipments
- Private pool
- Heated swimming pool
- Outside pool
- Wifi
+Opening date
+From 9 February to 2 November 2019
+From 22 December to 31 December 2019
Back to results
CONTACT
RÉSIDENCE LAGRANGE VACANCES L'ESTRAN